Modular Kitchen in Companies Hyderabad
We are well established modular kitchen company in Hyderabad and run hands-on by pioneers in the industry of modular kitchens in India. The Siravi are individuals who have aced their subject area and focused on your requirements and aspirations for your imagination kitchen and wardrobes. We know your functional and passionate needs, for you using modern design we make a combination of wonderful shape and brilliant function, at a price that matches your necessities.
The kitchen is the heart of the home. That is the reason we, at Siravi, put a great deal of thought into arranging your kitchen. From the measure of your family to the manner in which you cook… each and every detail will listen even before our creators start to think 'outline' to make your Kitchens really pleasant. So, wait no more, start your journey to Siravi which is listed in one of the best modular kitchen companies in Hyderabad.
Modular Kitchen Price at Siravi
Transform your kitchen from ordinary to awesome with us, we have excellent quality and exclusive plan ability we simplify your whole place to make it simply suitable for you.
The more we understand you, the best We can direct you that's why we have made amazing innovations to collect all your requirements and desires to make the process of designing and choosing most simple, fast and joyful. We serve customers in Bangalore, Hyderabad, Chennai, Kottayam, Trivandrum, and Kochi.
The price of the modular kitchen will be varied according to the type of kitchen you want, overall, when it comes to pricing system Siravi offers pocket-friendly modular kitchens. Let your price doubts out the entryway, we will tell you the simplest and most transparent way to know the modular kitchen price in Hyderabad simply enter some basic information and we will do entire estimation for you.
Why take our Modular Kitchen Franchise?
Statistics tell that there is a big growth in the domain of modular kitchen and furniture in a most recent couple of years. With the improvements and changes in way of life of people in our country, the sale of such ideas has taken a major jump. Clients are ready to invest good money if any firm provides them a creative, advanced, and enhanced quality modular solutions at market leading rates. We at Siravi are a pledge not only for client's fulfillment but for client's complete happiness.
If you want to start this business, we are providing modular kitchen franchise in Hyderabad. Feel free to contact us for more information or details. Thank you
How we help the Franchise?
We understand the worldwide trends in the industry and will help you by regular up gradation of ideas, designs, and concepts
Support in the sales process
Designing and Installation
After-sales support
Modular Kitchen Franchise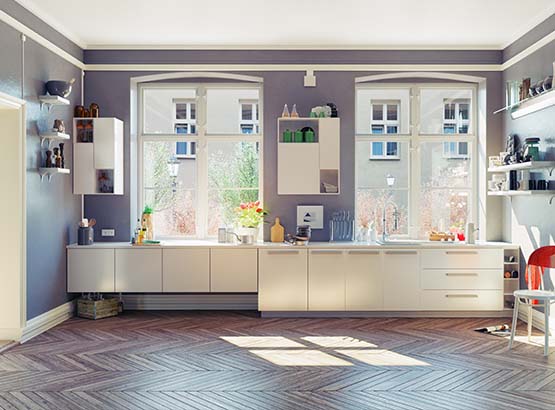 Partner with us in crafting intelligent and alluring spaces in the very fruitful domain of modular kitchen industry. With developing incomes and lifestyle, numerous people pick to go modular in their home and kitchen. With vast years of experience in the industry, we lead with excellence and creativeness in all our ways.