Stainless Steel Kitchen Cabinets Hyderabad
To serve various requirements of clients our firm has come up with a broad assortment of Stainless Steel Kitchen Cabinets in Hyderabad that is ideal in design and is quality guaranteed for long lasting. All our products are made of high-quality material to embed high durability. These stainless steel cabinets are designed under the utmost direction of adroit specialists and ensure all prerequisite qualities.
We, with our group, are exceedingly affianced to meet the prerequisites of every single valued customer present across the country within the assigned time period. Relying on our expertise and know-how in this domain, we are recognized as one of the renowned firms in offering a wide design of stainless steel kitchen cabinets. This range of stainless steel kitchen cabinet is planned and produced at the well-equipped unit by making use of advanced machines and quality materials.
Why Siravi for Steel Kitchen Cabinets?
We "Siravi" are listed amongst top modular kitchen companies in India, for offering an aristocratic assortment of Modular Kitchens. Our offered range is enormously applauded due to their excellent features like fine finish, beautiful pattern, durability and rust resistance.
We design and manufacture these kitchens as per international quality standards and parameters. These modular kitchens are available in eye-catching designs, shapes, and sizes at budget-friendly prices.
Being client oriented firm we plan kitchen designs according to our client's requirements and necessities. In order to offer defect free series, we as a best modular kitchen company inspect all the products strictly before delivery. We are able to meet various choices of customers by offering them long lasting, reliable and highly decorative products in creative designs. These stunning look Kitchens are designed as per clients' needs in available space.
With our expertise and trustworthiness, we have gained a decent position for ourselves in this industry and constantly added to the count of our satisfied clients.
Benefits of Stainless Steel Cabinets
Stronger Than Wood
Stainless steel cabinets are durable and polished finish they are stronger than wood when it comes to high heat and humid temperatures.
No Maintenance Required
Stainless steel cabinets are simple to install does not need additional detailing to keep up the aesthetic consistency of the space which leads to save cost and time and eliminate maintenance costs.
No Humidity Damage
They're sturdy enough to withstand damp temperatures without being defenseless to noticeable harm does not experience anything, for example, warping because stainless steel can withstand the distinctive changes in humidity. That implies a way longer life expectancy.
Easy Installation
Most stainless steel cabinets come assembles, it means it's simpler to install. Only you just need to screw it into your kitchen.
Eco-friendly
Stainless steel isn't only a solid and simple to clean it is additionally an environmentally friendly material. Stainless steel is totally recyclable, and with its great quality, you won't need to re-try or replacing your cupboards frequently to keep them looking unblemished.
Modular Kitchen Manufacturers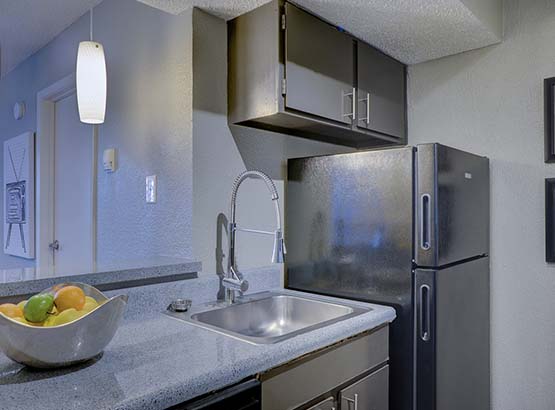 More Cost Efficient
These are some reasons why one should pick steel cabinets for their kitchen. They are not only trendy but also stronger and required less maintenance. When it comes to durability of the material no doubt they provide longer service life. Stainless steel cabinets are the budget-friendly choice in long term.