Stainless Steel Modular Kitchen Dealers/Designs in Hyderabad
Owing to our experience, we have been successful in delivering to the needs of our valued clients by providing remarkable quality stainless steel modular kitchen designs in Hyderabad. Our professionals design these kitchens according to the current fashion and trends. We style and create these Kitchen as per clients' needs using the latest kitchen accessories. We are leading stainless steel modular kitchen dealers in Hyderabad just give a call n book a consultation with the expert designer, pick from multiple layouts and designs, and construct your dream kitchen.
Matching to the huge market demands, we are involved in offering the best quality of Stainless Steel Modular Kitchen. This Stainless Steel Modular Kitchen is known for its unmatchable quality and hassle-free performance in suitable applications such as to utilize the maximum space in the modular kitchen and for kitchen decorating is available with all kitchen. Our products are available in the market in bulk.
Dazzling sleek & alluring in appearance, stainless steel gives a stunning new look to the kitchen, While the usual thinking is that steel is arid & weird, we trust in contradicting these old fashion concepts by providing dissimilar wall colors & a classy design that can replace the kitchen space into folksy room emanate warmth & motivating one to cook luscious food.
Reflecting light with its serene glaze, Stainless Steel provides a deception of the big area & enables many choices for kitchens that lack normal light. As lavishing Italian kitchen design manufacturers in India, we have built many dazzling & alluring kitchens providing practicality, utility keeping in mind.
With a vast experience in the field of interior designing, we have learned a flexible kitchen design goes on a long run in assisting the housewife the feel of normal home into a dream home.
Comfortability in the kitchen, that doesn't mean enough water taps, cupboards. It will go beyond storage. That means long lasting & spaces that are serene to maintain.
As lots of modular kitchens are made of wood, we have opted stainless steel to give a modern look & feel to our kitchens. In our Country, Stainless steel is used extremely in cooking, then why not in kitchens was our query. Laud to be the top material Stain steel modular kitchens are intensely long lasting & provide healthy returns for your investment.
Stainless Steel: The Preferred Material for Modular Kitchen
Have you made one question to yourself, what else more the stainless steel kitchen has to provide to those build with different materials?
In that scenario of designing home interiors, like the space required for home use, there are lots of technical design factors to remember like as follows:
Acoustics
Shelves and opening mechanisms
Lighting
Useful square meters
Materials
One among the basic elements an architect analyzes to design a pleasing modular kitchen which is detectable to the option of materials to use, that must be suitable for the different tasks executed at any condition: from storage to preparation, to cooking, serving & at the end washing.
Modular Kitchen Dealers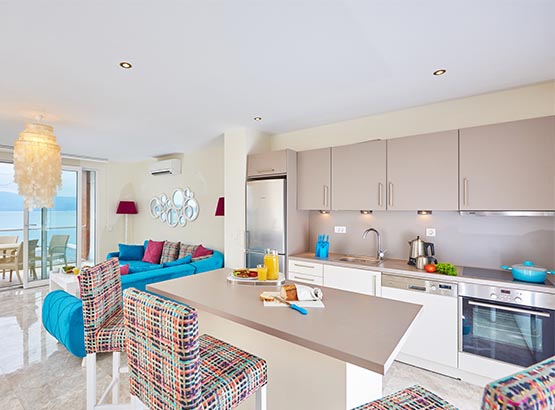 All the 5 processes of the cooking job explained here need a strong-wearing as they are executed morning to evening. Stainless steel kitchens are definitely the effective solutions to think for the Siravi Modular Kitchen.
The unique factors of stainless steel, which are especially favorite of a good chef, do not build the material casually functional in the kitchen, but also largely applauded with respect to charming, mainly in domestic set up. That is why in this trend stainless steel kitchen has become a fascinating fashion, recommended by the famous industrial modern style.
Why we have to opt for stainless steel in designer kitchens?
Stainless steel bears excellent styling & technical characteristic. Let us observe at the important characteristics of stainless steel &the purpose for the increase in the popularity & increase in the demand among the audience. One that is delicate & careful, for those who cook with interest for family members.
Stainless steel's Technical characteristics
Stainless steel consists of metal alloy with unique traits in terms of resistance. The materials aggrandize a huge quantity of chromium & its presence ranging from 10 to 31 percentage. This composition avoids stainless steel from corroding & rusting & if exhibited continuously to air & water.
In fact, the chemical element chromium that oxidizes to oxygen is transformed to provide a surge to chromium oxide. The subsequent sticks to the stainless-steel product you expect to create, avoiding further oxidation & hence the abhorrent appearance of rust.
The further binding agent gets in stainless steel which is, copper, nickel, titanium, niobium & molybdenum, the full quantity of such type of binding agents should not surpass 49 percent. If the percentage is more than these are not considered as steel automation stainless alloys. The difference between every individual binding agent impacts the mechanical, structural & corrosion traits of the materials.
The preferable material for use any place in the house, but mainly for those surfaces, those things of furniture, those functional & furnishing objects which undergo robust pressure or which frequently get into contact with water, Below mentioned are some of the reasons why stainless steel is mainly used in the house mainly,
Doors
Hoods
Sinks
Worktops
Load-bearing structure or body
In modular kitchens built of stainless steel, there are few, but basic details which find the efficiency of the material itself. These are trackable to the door axis.
Along With resistance to overcome & hence the frailty to rust, the material also gives intensely significant technical traits which make it especially suitable for use in the regular kitchens of good chefs, along with the construction of the structure to use, this means it justifies:
Suitable for outdoor use
Durability
100% recyclable
Easy to clean
Biologically pure
Stainless steel is the suggested material for healthy in the domestic set up, as it is flexible to wash & biologically neutral, Along with being an eco-friendly product that is fully recyclable. A permanent material, one that is admirable & functional that brings slowly without affecting any of its traits. These are some among the important technical traits that make stainless steel the unique star of domestic set up.
What are the other properties that enable the stainless steel a specific sought-after material in furnishings?
Dazzling Traits of stainless steel
The technical traits of stainless steel are important is you consider a kitchen to be lavishing corrosion resistance. These are the factors why stainless steel was mainly used only in restaurants or in professional use. As the years passed, trends & new fashions in the field of interior design provided stainless steel a more value, to that level as to make it become a designer parameter in personal setup.
In a kitchen, Stainless steel as a designer factor.
The classy impact created from stainless steel is surely very admired. Even though initially it may appear inhospitable, sterile & cold, if you observe it properly, you will come to know how stainless steel can adjust properly with domestic spaces characterized either by a classic style or vintage one. The efficiency of stainless steel makes it proper in modular kitchens as it is stunning in the looks & to think about it many times.
Hard-wearing
Sober
Bright
High Gloss
These are the 4 main attributes that explained the beauty of the material. Along with this, the traits of the materials convey to the complete neighboring setting fascinating personality & the desire for a robust, graceful. One significant aspect of stainless steel is its intense versatility. The calm, latest style of stainless steel is the proper match for other materials, like:
Glass
Stone
Ceramics
Decorated cement tiles
Colored resin
Wood
These factors are highly advised to get an extraordinary & a perfect stylistic mix. Inside these spaces, a properly balanced environment you will get, able to play with smooth contrasts yet which in the situation, warm up the hall & make it more attractive.
For example, the stainless steel & wood combination make a cozy duo, the traditional & the real taste of wood integrates the trend.
A cross contagion of a variety of materials & shapes, that will provide the kitchen with a very pleasing appearance, one that is alluring & dazzling, 100% in keeping with the industrial chic style.
For outdoors also Stainless steel is perfect:
For outdoor furniture also Stainless steel is perfect. Siravi Modular kitchens, preferably combined with exhibits stone, brickwork etc. Give an extraordinary, stunning atmosphere, even in outside.
Why select Siravi Modular kitchens?
We are the stainless steel expert in the kitchen industry with many years of experience in manufacturing. We have built many stainless steel crafts who are highly skilled to provide an efficient grade kitchen imagined with an intense plan which is applicable for the domestic hearth. Therefore, making the product lines, both differ by more comfort & pure design with respect to customization.