SIRAVI - Modular Kitchen Manufacturers in Bangalore
Stainless steel has crossed over from its traditional space to kick-start a revolution in interior décor. It has redefined the look and feel with an unprecedented elegance and sophistication. Popularly used in modular kitchen in Bangalore, it is fast emerging as the new Lifestyle choice of the discerning, environment and health conscious neo-urbanite. Ease of use and maintenance has made SIRAVI, modular kitchen manufacturers in Bangalore, a preferred destination, for the realisation of many dreams.
The options and combinations are aplenty and limited only by one's imagination. Modular kitchens are made from Stainless Steel or Galvanised Steel. Fitted with high-end accessories from established brands, good modular kitchen in Bangalore is amplified a million times to be the best.
With SIRAVI, the customer is spoilt for the range of finishes available. One can choose from lacquer finished monochrome look, colourful glossy or wood finish, to a wonderfully interesting combination of all. The designs are customised to suit individual preferences and optimal use of space for an ergonomical kitchen.
Steel based modular kitchen has many things going for it. Being hygienic, pest free and eco-friendly, the best modular kitchen in Bangalore is easy to install and has a commendable long shelf life.
FINANCE

ISO CERTIFICATION

Our partners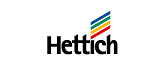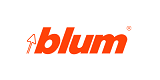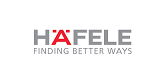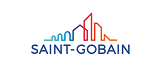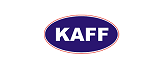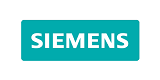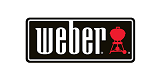 What our clients say
"As a health conscious mother, I always fussed over cockroaches and other pests. This meant frequent cleaning of the wooden cabinets which always drained my energy. I made a prudent choice of shifting to stainless steel. Today, I am a proud owner of a kitchen that is hygienic and free from irritating pests like cockroaches and termites. And, cleaning is a cool job!"
"When we moved from US to Hyderabad, I wanted a kitchen like the one I enjoyed in the US. When a friend referred SIRAVI, I was apprehensive about the finish and quality. SIRAVI walked an extra mile in accommodating my wishes. The workmanship was excellent, the accessories were tailored to meet my needs and the finish was to my standards. Thanks to SIRAVI, I don't miss my kitchen in the US."
"My kitchen was small, old fashioned and traditional. When I contacted SIRAVI for a refurbish, they understood my requirements well and designed a beautiful kitchen. They even worked out the shutters in the colour combination I wanted. The use of steel has added a new dimension to my kitchen making it look cleaner and spacious than before. Thank you SIRAVI!"